Asian American and Pacific Islander Heritage Month
May is Asian American and Pacific Islander Heritage month. Here at WeTalkRadio Network we want to highlight Asian American and Pacific Islander individuals who have made an impact on the world! 
Peter Tsai
One Asian American and Pacific Islander, or AAPI, who has done great things to help our world is Peter Tsai. He is a Taiwanese American who created the N95 mask. He led a team that created the mask while he was a professor at the University of Tennessee, Knoxville. Even though he retired in 2018, he came out of retirement in 2020 to help find new ways to disinfect N95 masks. He has been instrumental in getting COVID-19 under control.
Eric Yuan
Another AAPI that has played a big role during the pandemic is Eric Yuan. Born in China, Yuan moved to Silicon Valley in 1997. He quickly got started working on American technology, and founded Zoom in 2011. In 2020, Zoom technology became a huge part of most people's lives. If it weren't for Eric Yuan, communicating would have been exponentially more difficult during these trying times.
Lisa Ling
One more AAPI to watch is Lisa Ling. She is a journalist who has been prolific over the last 30 years of her journalism career. She has had many journalistic roles over the years, including being a co-host on The View, hosting National Geographic's Explorer, and being a special correspondent on The Oprah Winfrey Show. Today, she covers profound topics while traveling across the country on her show This is Life With Lisa Ling airing on CNN.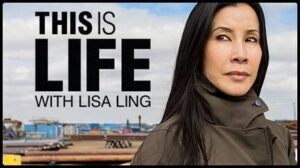 Rupi Kaur
Additionally, Rupi Kaur is an up and coming AAPI poet. She initially gained popularity by sharing her poetry and associated drawings on the social media website Tumblr. In 2014, she self-published her poetry book Milk and Honey. It covers feminists topics, including immigration, relationships, and trauma. Her book quickly gained popularity on social media, and was re-published by Andrews McMeel Publishing. It has now sold more than three million copies. Rupi Kaur has since published two more books, titled The Sun and Her Flowers and Home Body.