10 Amazing LGBTQ Small Businesses in Dallas, TX
By: Geoffrey McMain
It's Pride Month! Which means this month is a time to celebrate our LGBTQ friends and neighbors, and one of the best ways to do so is by honoring local LGBTQ owned businesses and entrepreneurs. Here are 10 LGBTQ owned small businesses in the North Texas area that you can support.
14380 Marsh Lane Suite 110, Addison, TX 75001
(972) 738-1111   

Founded by Puerto Rican American, Dr. Josh, Isla Veterinary Boutique Hospital offers a unique client-centered approach to veterinary care. Visits to the vet can often be stressful situations for pet and owner alike, and Isla Veterinary Boutique Hospital keeps this in mind for all their patients: providing not only exceptional state of the art veterinary care but also a relaxing tropical-themed environment to soothe the nerves of clients. The option for Spanish-speaking services, as well as a commitment to respect, inclusion, and pride makes Isla Veterinary Boutique Hospital a go-to place for owners and furry friends alike!
4228 N Central Expy #225, Dallas, TX 75206
(214) 521-1278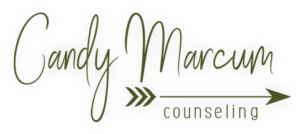 "Helping People Bring Meaning to Their Lives," is Candy Marcum's motto when it comes to providing quality counseling and therapy to individuals and couples who need help. With experience stretching back to 1981, Marcum is well-known around the Dallas area for being one of the region's first out-lesbian professional counselors, as well as an influential social reformer. Currently focused on utilizing and developing the Gottman Method for couples in therapy, Candy Marcum is on the forefront of counseling, and is a great choice for people in need.
528 South Hall Street, Dallas, TX 75226
(214) 748-5559

Since 1992, Wendy Krispin has run her catering company and lended her services to straight weddings, gay weddings, corporate brunches, and other organized events. On her website, Wendy has sample menus for several occasions, but she also has the option of tailoring menus to specific client interests and tastes. If you have an upcoming event and need catering, Wendy Krispin Catering is a great option where you'll find only excellence and quality service.
3316 Oak Lawn Avenue, Dallas, TX 75219
(214) 765-6878
Founded in 1964 by Joe Jansen, Goody Goody Liquor has been providing a wide-selection of alcoholic beverages to both consumers and wholesale purchasers for more than half a century. Their low prices, qualified experts, and friendly environment are the biggest draws of Goody Goody Liquor, and has made them famous throughout the state. So whether you're a person looking for something for a special occasion, or a bar, club, or restaurant in need of a reliable supplier, Goody Goody Liquor is one of the best choices in Texas, with 21 locations throughout the DFW area, Houston, and Longview.
11901 Dallas Parkway Suite 700, Frisco, TX 75003
(214) 940-7799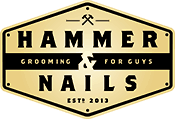 If you're a guy looking for some beautification, whether it be a shave, haircut, manicure, pedicure, or something else, Hammer & Nails Grooming For Guys might be the place to go. At Hammer & Nails, every appointment or walk-in includes a free consultation with a technician, a complimentary drink (including beer, soda, or water), a personal TV, and a hot towel finish. Since their appearance on Shark Tank in 2014, this salon has given men a shame-free and relaxed environment where the customer is king and beauty comes first.
3822 Market Street #101, Denton, TX 76209
(469) 293-4400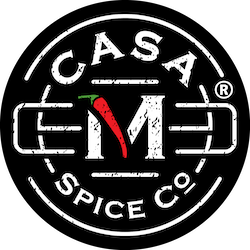 Influenced by a Ph.D in chemical physics, twenty years of food experimentation, and a trip to Cozumel, Mexico, Casa M Spice is one of the best places in North Texas to pick up spice mixes and rubs for every eating occasion. Started by husbands, Mike and Manny, Casa M Spice was inspired by Mayan chef, Maria Felipa de Jesus Pool Chale, and her intimate relationship with the region's spices on a trip to Cozumel. Now with a dozen spice blend options and a host of recipes available on their website, Casa M Spice is a premium option for anyone looking to add some spice to any meal, whether it be a 4th of July barbeque or a Saturday night dinner.
1825 Market Center Boulevard Suite 240, Dallas, TX 75207
(214) 754-8710
Dallas Voice is the premier magazine in North Texas for LGBTQ readers, providing news, advice, and entertainment in a sleek, high-quality magazine. Readers will find a wealth of LGBTQ resources in this newspaper, as well as a wealth of interesting stories and pieces to dive into. So if either you're a member of the LGBTQ community, or just an ally, Dallas Voice is the place to go if you want to read about LGBTQ news or learn a fascinating story from the community.
4560 Mockingbird Lane #126, Dallas, TX 75209
(214) 526-3243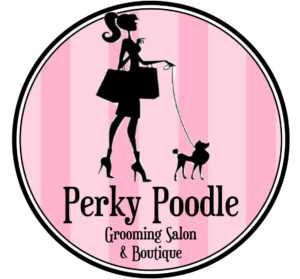 Since 1965, Perky Poodle has offered full service dog bathing and grooming done by specialists trained in-house who have mastered and developed techniques to keep dogs healthy and happy. With breed-specific products and procedures, Perky Poodle is the place to go for dog bathing and grooming.
6025 Luther Lane,Dallas, TX 75225
(214) 490-6895
Although originally from Houston, realtor Scott Carnes has over 20 years of experience serving the Dallas community, and has witnessed first-hand the rapid growth of the area. This experience has given him intimate knowledge of the housing market, allowing him to connect clients with the homes they want. If you're looking for a home in the Dallas area and want a qualified and friendly realtor to help smoothen the process, then Scott Carnes is the agent for you.
4748 Algiers Street Suite 400, Dallas, TX 75207
(214) 630-7228
Food Dance Films is a company dedicated to providing quality advertisements to corporations and organizations with their skilled production crew of photographers, lighting experts, directors, and sound designers. With an emphasis on diversity and respect, Food Dance Films has emerged as a frontrunner of advertisement design with services in both English and Spanish. Over their years of experience, Food Dance Films has produced for companies such as Nike, Verizon, and Toyota, so if you have a business or organization that needs an advertisement done, Food Dance Films might be the company to help.